Vac-U-Lock 6" Realistic Cock for Harnesses
Vac-U-Lock 6" Realistic Cock
Take in all 6" of this realistic cock Vac-U-Lock attachment.
The bulging veins, plush balls, and hand-painted detail will have you falling in love!
Works with all Vac-U-Lock systems. Proudly Made in America. Phthalate-free, body-safe.
Vac-U-Lock 6" Realistic Cock Measurements:
Insertable Length: 6.2"
Total Length: 6.8"
Width: 1.7"
Shipping
Get free delivery on orders $45+
All other orders are charged a flat $5.99 for 3-9 day delivery, or $9.99 for 2-4 day delivery via Priority Mail
Delivery times are not guaranteed, but we usually do a pretty damn good job at sticking to them
We use discreet packaging -- our return address is displayed as "Raincoats, Inc."
Payment & Returns
Our company name will display as "Raincoats Inc" on your credit card statement
You can return most new, unused items within 30 days.
Need special assistance? Email hello@condomania.com for a super-fast reply!
Items may vary slightly from what's pictured.
Since we purchase condoms in bulk from manufacturers, they are usually shipped to you in our bulk packaging. This helps to keep prices super low.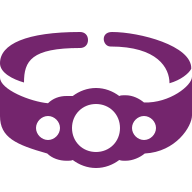 Strap-On Dildos
Shop a wide selection of harnesses and dongs.